Genitourinary Photos & Medical Imaging: How to Send
Sending Us Document Scans and Other Files
Introduction
In cases of hypospadias repair, Peyronie's Disease treatment, epispadias, bladder exstrophy, penile implant surgery, micropenis syndrome, phalloplasty, penis enlargement surgery, bent penis surgery and MtF transgender surgery, the surgeons need good quality photos of the patient's genitals (in both flaccid and erect states for males) and abdominal area from left, right, center above and below in order to do an initial evaluation and analysis from a long distance.
What's Needed

Good photos or videos showing current condition of genitalia will also be needed if revision or correction of surgery done in the past by other surgeons is being requested. The photos need to show a three-dimensional view and provide as much visual information as a face-to-face physical exam. Good photos or video can save you the cost of flying to Belgrade for only a consultation and physical exam. Bright and sharply focused videos are also acceptable.
Don't
DO NOT SEND PHOTOS or VIDEOS AS EMAIL ATTACHMENTS!! (if at all possible) No need to crop, re-size or do anything to the photos & videos. Just send them to us exactly as they come out of the camera and we will prepare them for the surgeons' optimum viewing. The genitals in the photos or video must be in sharp focus and correctly exposed with good lighting. Too often, the camera's focal point is a wall or floor or an object in the room, leaving the genitalia out of focus and making the photo of little use in doing a diagnosis. Don't get the camera too close. It does not make better photos.
Suggestions
Flash photos from 100-150 cm (3.5-5 feet) away often come out the best when taken in abundant ambient natural light, such as near a widow. Natural light best displays skin tones which is also an important factor. A tripod can be useful as well as a timer if your camera has that feature. For a higher level of security, privacy, and confidentiality than email with no worries about file size, put photos, documents, images and anything else you have for the surgeon's review in a folder.
Compression: Send
1

File

Improve security, privacy & confidentiality than email with no worries about file size by putting photo & documents for the surgeon's review in one folder. Then compress (possibly encrypt) it using a program such as WinRAR, WinZip or the free program 7-Zip (use only ZIP archive format with 7zip). Download 7-Zip here. Mac versions are available. Upload the single compressed (possibly encrypted) file of the folder containing all the files to to SendSpace.com. If the file is encrypted, send the password to us by email.
File Transfers

When you have uploaded the compressed (and possibly encrypted) file, SendSpace will ask for our email address (Recipient's email) and notify us directly when the file is there. We will download it directly to our computer systems and decompress it using the password you send by email. This way the global email system is completely avoided and protection of your privacy improved. Medical radiation imaging can be sent to us the same way.
Tips
Medical document imaging such as letters of psychiatric approval for surgery must be on the official stationary of the mental health professional(s) and have his/her signature affixed. Microsoft Word files of draft letters are insufficient to schedule an appointment for surgery. If a scanner is not available, laying the document flat on a table and taking a digital photo of it can also produce a legible true copy of the original. Everyday the Perovic Surgical Team has many patients sending medical document imaging, photos, and medical radiation imaging. Attaching them to an email is easy but should be avoided when possible.
Bombed Mailboxes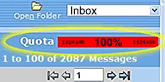 If several patients send a batch of photos ranging from 1.5-6 MB each, and someone sends a copy to every one of our email addresses, our mailboxes exceed their allotted hard disk quota and are very effectively bombed, resulting in denial of service. This can last hours or days. Yahoo, Gmail, Hotmail give users limited hard disk space. Gmail limits the total size of files attached to a message. When the mailbox content exceeds quota, all incoming mail is rejected and a message is sent to the sender that the mail was undeliverable. That frequently results in the patient resending the enormous message with attachments again. Don't!! Send files to us using a file sharing service.
Shotgun-style Mailings
DO NOT send a copy of your message to every email address of every doctor and other Team member they know. Photos attached to email are NOT simply the size of each file added together. When combined, the total file size balloons. The problem can escalate fast. We maintain emergency backup mailboxes which are essential for receiving and storing accurate versions of non-English language patient inquiries, such as Serbian, Russian, Korean, Greek. Mail remains stored there until the patient's case file has been completed and we no longer need the original language message.