Hands-On Training Approach & for Urogenital System Surgical Procedures
Urogenital andrology operation training and clinical pediatric surgery training for reconstructive surgeons, urology surgeons and other surgical specialists is the primary mission of the Sava Perovic Foundation.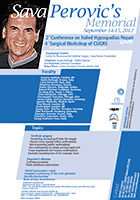 Dr Perovic always generously shared his leading-edge surgical procedures, techniques and methods for quality surgical treatment of congenital urethral anomalies, urinary incontinence, hypospadias, chordee, epispadias, and all other female and male urogenital system problems.
The Professor's policy and tradition of hands-on surgeon training during actual surgical procedures is continued by the Foundation.

These regional, national and international hands-on workshops provide extremely advanced genito-urinary surgery training to hundreds of surgical specialists each time.
Emphasis is on interactive, lively, pleasant, useful and challenging hands-on learning.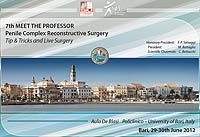 This hands-on training by the best surgeons in the world includes many significant and important improvements in surgical treatments for bent penis, curved penis, hidden penis, penis enlargement, Peyronies, gender reassignment, epispadias and hypospadias but also how to triumph over failed surgical repair.

Sava Perovic Foundation Chairman Dr Rados Djinovic contributes hands-on surgery training about Perovic surgical procedures perfected by the Professor over nearly four decades of performing more than 20,000 urogenital surgeries.
Other leading urologists and reconstructive surgeons from around the world who both participate in the hands-on activities and demonstrate surgical techniques during the hands-on workshop include Austoni, Barbagli, Egydio, Gekas, Kim, Krishnamurti, Pecoraro, Sansalone, Zucci and many others.

Every hands-on workshop uses live surgery demonstrations supported by lectures and round table discussions to empower the andrology and urology surgeon to confidently deal with increasingly complex and challenging urogenital problems afflicting an ever increasing number of patients.
---